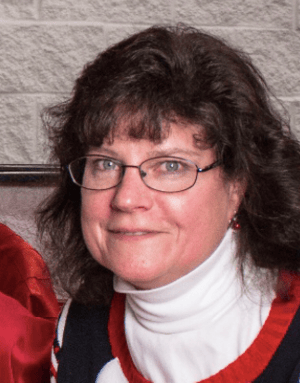 Jacki Wisler (pronounced "whistler") joined TKXS in September 2018 as our senior human resources business partner and human resources director.
1) What five words best describe you at work?
Strategic, in that I'm always looking to see the big picture; egalitarian, in the I see myself and all of us as equals; hands on, in that I crave to accomplish things; inspiring, in that when I work with someone, I see their potential; and excited. I'm excited to come to work every single day. The challenges, the laughs, the work – it's all incredibly exciting to me.
2) What do you do to relax?
Two things. One, I like to cook. I'm not a baker, but I like making comfort food, salads, dinners -ideally with garlic and a glass of Chardonnay in my hand! Two, I do hard-cardio workouts. My goal is to participate a marathon in 2020.
3) What's your favorite book or movie?
My favorite book is Illusions: The Adventures of a Reluctant Messiah, published in 1977 , and written by Richard Bach, who also wrote Jonathan Livingston Seagull. If you ever see it in a bookstore, take a look. The first few pages are handwritten notes, and it is amazing.
I've probably given it as a gift over 50 times. The second I think I know a person just a little bit, I want to say, "Here. Read this book. Learn that anyone can be a Messiah; it's a matter of choosing substance over celebrity."
4) What are people surprised to learn about you?
I don't think people know about my quest for understanding the differences and commonalities of world citizens. And probably, given my background, they wouldn't expect my living circumstances.
Before moving to Charlotte, my background was in luxury goods. I was working for LVMH Watch & Jewelry (supporting brands such as TAG Heuer, Louis Vuitton, and Dior), when 9/11 happened. And when I saw the anger after the fact – the fear, the backlash, the hate crimes, the prejudices – it sent me on a seven-year quest to understand religions other than my own. I wanted to understand where Judaism fits, and where Christianity fits, and where Islam fits. I gained a sense of how unified we can be, and in 2017, I made a decision to change. I now share a house with man who is here on asylum from Iraq. Ours is a platonic relationship. His wife and children remain in Iraq, but he cannot return as he is considered an enemy of the state. I now see – firsthand – cultural differences and more important, human commonalities.
I realize that's pretty heavy. So if you're looking for something else surprising about me, how about this? I worked for Louis Vuitton – and have never owned a Louis Vuitton bag!
5) What advice would you give a new TKXS employee?
Recognize that, walking in the door here is a gift. The quality of the atmosphere, the benevolence of the people, the generosity of the leadership is amazing. The market opportunity we have is enormous – we are in the sweet spot of where commerce is going -- with data analytics and digital marketing. Even though you may not recognize it when you're down in the details every day, you have landed in the pot of gold at the end of the rainbow.