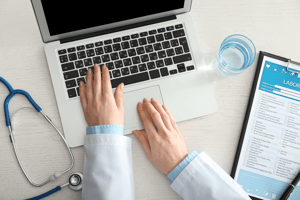 TKXS recently surveyed pharmaceutical marketers on areas of focus in 2019. Were we surprised by the results? A bit.
We entirely anticipated the growing interest in applying behavioral analytics to sales and marketing efforts. As our senior vice president, Kevin Franey, wrote in a recent blog post, behavioral analytics – which allow clients to see and respond to the online research of their key accounts – presents tremendous opportunity for pharma. However, while behavioral analytics is a hot topic, it's an emerging technology that marketers are only beginning to understand and, for some, embrace. (Read Behavioral Analytics: What's The Gain For Pharma Marketers?)
However, the second area of focus – PAP (patient assistance program) platforms was a somewhat unexpected focus. PAPs, which manufacturers use to provide qualifying low-income patients with free or low-cost medicine, have been around for over a decade. Virtually all large manufacturers and many small- to medium-sized manufacturers now offer some type of PAP. The programs themselves, however, are notoriously complicated to administer, involving an application/approval process, patient support, prescription ordering and delivery, and more.
Compliance and regulatory issues exacerbate PAP administration concerns. Recently, as we worked with one client to administer his brand's PAP, he was clear, "Just do whatever all the other companies do, because if I have to stand in front of Congress, I want to say we do what everybody else does."
If the emerging use of behavioral analytics or the long-standing need for a complete, no-worry PAP solution is an area of focus for you in 2019, the good news is that TKXS has expertise in both. If you'd like to know more, reach out to Kevin at 610.370.5243 or kevin.franey@tkxs.com.