Picture, if you will, an American farmer. What do you see?
I'm going to go out on a limb and say that you don't envision a woman. As the 2017 Census of Agriculture data released earlier this spring indicates, most U.S. farmers are men.
However — and this is a significant "however" —the same survey indicates that the role of women in agriculture is growing. More than a third — 36% — of today's farmers are female. Moreover, 56% of all U.S. farms have at least one female decisionmaker -- engaged in day-to-day decisions, financial management and record keeping.
Shining a spotlight on women in ag.
Do these numbers indicate a real shift? Or is this more a matter of women coming into the spotlight and being acknowledged?
Hard to say. What I do know is that I have been in the business of supporting American agricultural companies for over a decade now. And every day — every single day — I am blown away by the rise of women in agriculture, particularly among my TKXS colleagues.
I joined TKXS in 2006, and as I recall, there weren't many female faces among the ag clients we supported. Indeed, it was remarkable that one of my colleagues, Ashley Williams, had previously been the first female district sales manager for a major NC-based ag manufacturer. Now, it is remarkable how very many "women in ag" have joined — and strengthened — our team.
"If you can think of it, I want to grow it."
Working in ag builds character.

Before earning a degree in agribusiness management and eventually becoming a TKXS client experience specialist, Abby Joyner worked weekends and summers for the largest sweet potato supplier in the United States, doing everything from manual field labor to managing the scale house to office work, including season audits and accounts receivable. Abby now says, "The work definitely built character. I learned early on what I love about the industry and it pushed me to make a career out of it."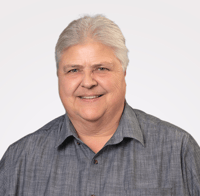 Another TKXS client experience specialist, Katie Lee, grew up working on both her uncle's and her father's farms here in North Carolina. She actually learned how to drive on a Farmall tractor — at the age of eight! I guess it's no surprise that she's a grower to this day, with a garden abounding in squash, cucumbers (for pickling and gourds for birdhouses), beans, peppers, tomatoes, cabbage, you name it. As Katie says, "If you can think of it, I want to grow it."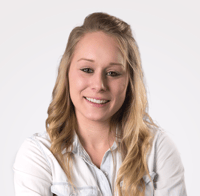 Growing up on farm, raising dairy cows, beef cattle and horses, Sarah Synakowski says, "I worked side by side with men. My family taught me I should never say I couldn't do something. Every job needed to be done, no matter what." Before graduating from high school, Sarah was an entrepreneur, winning second in the state for equine science. Ultimately, she earned a college degree in equine technology and managed a Southern States Co-op location before joining the TKXS team as a client experience specialist.
"I was taught that I should never say I couldn't do something."
Putting a passion for agriculture to work.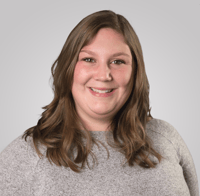 Alyssa Davidson, a TKXS client experience team lead, grew up riding horses in rural New Jersey. She worked on various farms through her young and adult life, completed a degree in equine science and management, and even studied agroecology and crop sciences in New Zealand to further her education. Here at TKXS, Alyssa says she is thrilled to have found a career that allows her to put her passion for agriculture to work -- and we are, as well!
I could go on and on about the fierce, smart female ag professionals I work with — the one who works weekends on her own landscaping business, the one who rents out several acres to a farmer in South Dakota, the many, many with ag degrees and certifications — so when I see articles and stats starting to recognize the talent and leadership roles of women in ag, I have one overriding thought and one overriding question: You haven't seen anything yet. And, don't you want to stop in for a visit?
---

A creative leader with an unparalleled passion for client service, Diana has proven success in the marketing technology space and B2B verticals, particularly in agriculture. As executive vice president of our business development and client services team, Diana has an established track record of delivering increased sales and profitability.