You know the age-old debate — Does a tree falling in the forest make a sound when no one's around to hear it?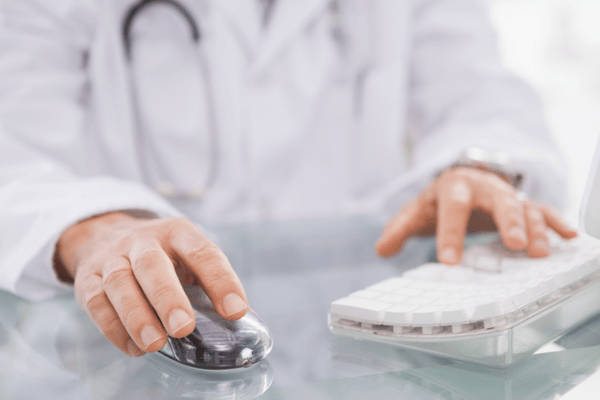 Let's update that for the pharmaceutical industry. How about, Is a medication effective if a healthcare provider doesn't prescribe it?
The question, perhaps, isn't entirely fair. There are, after all, millions of potential prescribers in the United States, each with an ever-decreasing amount of time to educate themselves about thousands of different specialty prescription drugs, much less newly available treatments, or rare or orphaned drugs.
What if that healthcare provider isn't a specialist, but a general practitioner? He or she may not even have a reason to know about medications for a particular disease. Until that one patient comes along.
Then what? How will these healthcare providers learn about your drug — how will you get this HCP to refer or prescribe when a patient needs it most — minimizing the time that patient spends undiagnosed or misdiagnosed?
Reach the right prescriber
Modern marketing technology now leaves that decision up to you. Behavioral analytic tools like Technekes' Intent™ platform can pinpoint when HCPs are ready, receptive, and actively seeking education about a specific disease state. We can even identify when locations are researching your specific medication.
Marrying market intelligence with proprietary data, the Intent™ solution takes market knowledge one step further, providing "intent" data. Intent data will let you know where HCPs are in the prescribing cycle and when they are likely to prescribe your medication.
Reach out at the right time
This "knowledge" is power, but timing is essential. The behavioral data provided by Intent™ lets you know whether a prescriber is simply researching particular symptoms, or a specific disease state, or a particular drug — perhaps even your particular drug.
This data, however, has a shelf-life. Wait three months, weeks, or even days to respond, and the window of opportunity will certainly have closed. For best results, prompt — and relevant — response to interested prescribers must be built-in to any behavioral tool.
Send the right message
Even a "wonder" drug has little value until it's actually prescribed. Toward this goal, Technekes' Intent™ solution closes the loop empowering both your field sales professionals and Technekes' virtual reps to respond promptly to prospective prescribers via phone, email and text, answering specific questions and providing the information prospective prescribers seek.
This complete solution ensures that, when the tree falls in the forest — when potential prescribers are actively seeking information about your drug — you indeed hear it and are poised to respond.
Want to know more? Give me a call. I'm happy to set up an Intent™ demo at a time that works for you.